Craft Kits for Kids + Adults
Get creative at home with Craft Kits for Kids and Adults! Each kit comes with all the materials and instructions you need to complete the project.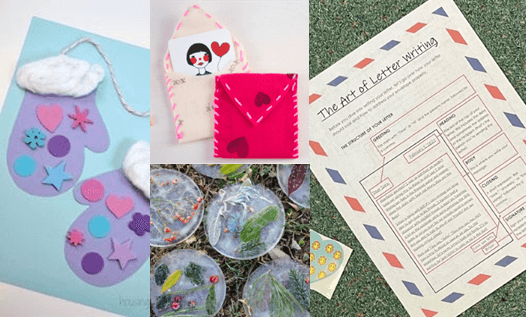 February Kid Kits
Mitten & Frozen Suncatcher –

This craft kit is recommended for toddlers to 1st graders.

Handwritten Letter –

You provide the pencil and the stamp, and we'll provide everything else you need to write and send a letter or valentine, including instructions and a template, lined paper, stickers, and an envelope. Recommended for Grades 2+.
February Adult Kit
Stamped & Sewn Pouches – Give your Valentine a handmade Valentine's Pouch. This pouch is the perfect size for gift cards and comes with a cardstock Valentine's card!
——————————————-
Available starting March 1st
March Kid Kits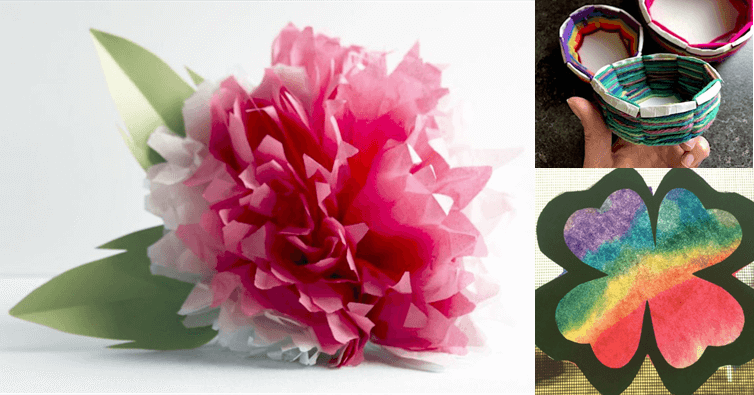 Unicorn/Horse Finger Puppet & Shamrock Sun Catcher – Recommended for toddlers to 2nd graders.

Paper Woven Bowl – Use yarn and a paper template to weave a small trinket bowl, recommended for grades 3+.
March Adult Kit
Tissue Paper Pompoms – All materials are included in the kit to create 1 beautiful tissue paper pompom. Create multiple pom-poms for a full flower bouquet to put in your home!
To request your craft kit, fill out the form below and we'll let you know when it's ready for curbside pickup.