Building the Future at 75 Fennell Street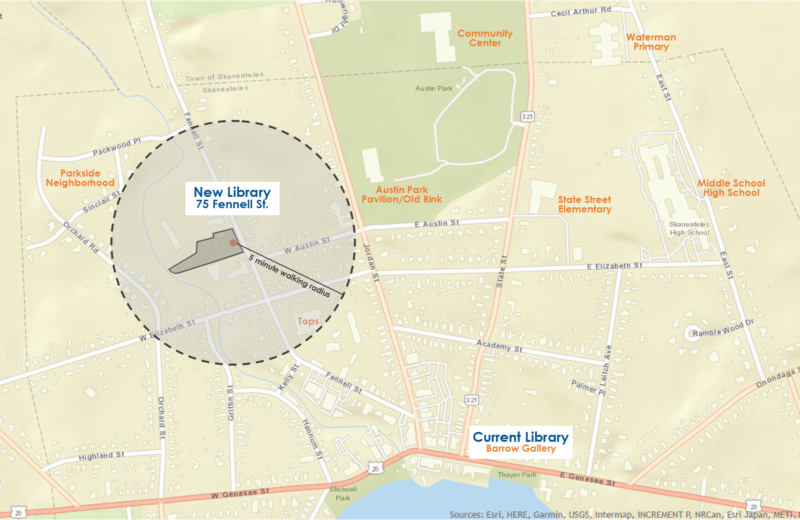 We're building a new library at 75 Fennell Street! The 2.14-acre site was purchased on October 31, 2022 from the Town of Skaneateles.
On October 13, 2020, library trustees voted to pursue the property at 75 Fennell Street following a recommendation from the Site Selection Committee based on the committee's thorough and diligent evaluation of nearly 20 properties in the Skaneateles area. The evaluation process took more than a year and was based on a number of criteria, including neighborhood context, zoning considerations, and accessibility for all 9,000 school district residents.
Building a new library at the Fennell Street location will keep it connected to the local commercial corridor and walkable for those within the village limits while allowing for much desired dedicated parking for all library users. Although the site and building design have not yet begun, the board looks forward to creating a flexible, accessible, welcoming space and beautifying this piece of the village along Skaneateles Creek.
---
Have questions? Want to share a great idea? Contact the Skaneateles Library Board of Trustees at feedback@skanlibrary.org.