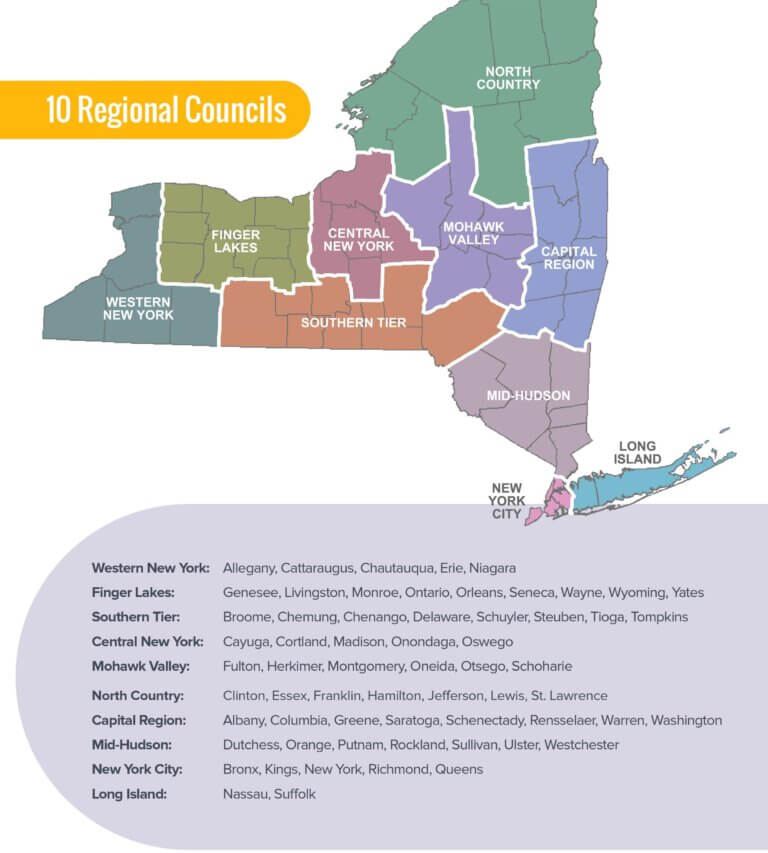 Governor Cuomo outlined a plan to re-open New York State, focusing on getting people back to work and easing social isolation without triggering renewed spread of the virus or overwhelming the hospital system.
New York will re-open on a regional basis as each region meets the criteria necessary to protect public health as businesses re-open.
Regional Guidelines for Re-Opening New York: Information on CDC guidelines, priority industries, business precautions, health care capacity and testing and regional coordination.
NY Forward Business Re-Opening Lookup Tool: Determine whether or not your business is eligible to re-open.
Back to Business Re-Opening Toolkit: CenterState CEO's recommendations, procedures and considerations for businesses to use to develop safe, effective and thorough re-opening plans.
OSHA Guidance on Preparing Workplaces for COVID-19: Developed by the Occupational Safety and Health Administration (OSHA) based on traditional
infection prevention and industrial hygiene practices.
Become a Contact Tracer: Help with our recovery by reaching out to the contacts of anyone diagnosed with COVID-19 to assess symptoms, ensure compliance with quarantine and determine social support needs. APPLY HERE.
Find a Testing Site: Search by address or ZIP to find testing sites near you. Includes guidance on eligibility and access for testing. Call the New York State COVID-19 Hotline at 1-888-364-3065 or visit the NYSDOH website. Call the testing site or your health care provider before you go for testing.
When Will the Library Re-Open?
Central Library and the city branches of the Onondaga County Public Libraries will start to offer limited curbside pickup on May 26. This group of libraries operates as a county government department and falls under the jurisdiction of County Executive Ryan McMahon. Our library, like other libraries in the county, operates as an independent, private non-profit organization. As such, we are subject to the Governor's shutdown order and subsequent re-opening guidelines.
Please be assured that our staff has been working diligently over these many weeks to plan for how we can safely re-open. We fully expect that library services will resume in phases and when we have more information, we will share it with our community.