Reader Reviews
Here you will find book, TV, and movie reviews from staff members and members of our community!
Breath: The New Science of a Lost Art by James Nestor
Review written by: Cole Pajak
It's incredibly likely that you've been breathing incorrectly your entire life—maybe even at this very moment (I can't imagine your ego was prepared for that one). Wielding an extensive trove of scientific articles, in-depth interviews with a medley of experts, and sacrificing his health and sanity for the sake of experimentation, James Nestor crafts a deeply informative narrative in his 2020 book "Breath: The New Science of a Lost Art." The book, as surprising as it may seem, is essentially a deep dive into the all-too-often overlooked child of the wellness bunch: breathing. 
Personally, I thoroughly enjoyed this book and have recommended it to far too many of my friends. It's an easy read—only took me a couple days—that's heavily researched, and consistently entertaining, despite the daunting statistics and studies that make an appearance on every page. This is information, I believe, that everyone should know. Why not indulge in a trove of wellness truisms presented in relatable prose? You might even leave this book an exhaustively zealous nose breather…or maybe you'll just commit more attention to your breathing patterns (to each their own). After reading this book several months ago, I still (to this day) implement several of his respiratory recommendations, like breathing predominately through my nose, and breathing less overall, while exercising. Essentially, it's a great book for those who want to be leisurely entertained while learning about something we all do all the time. If you've become self-conscious of your breathing throughout the course of this review, or even briefly reflected on your day-to-day respiratory dispositions, then you should consider giving this book a read.   
Final thought: In regards to his writing style, I found Nestor's olfactory odyssey to be quite compelling, especially due to his conversational tone—though I will admit his occasional indulgence in describing his overromanticized epiphanies were a bit too reminiscent of a coming-of-age novel for my taste; and I'm not talking The Catcher in the Rye, but rather Chicken Soup for the Soul.
Cole Pajak
Email: colepajak@yahoo.com
Instagram: cole.pajak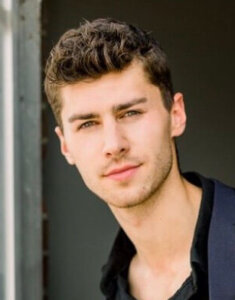 Submit Your Own Reader Review!