Preserving the Past at 49 East Genesee Street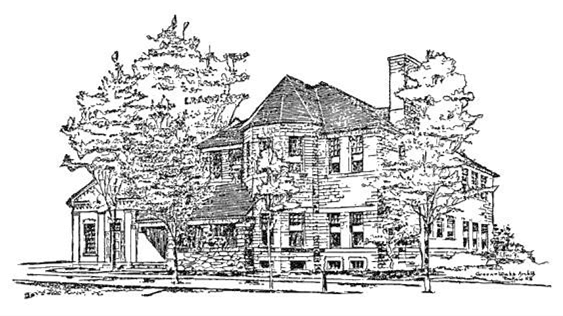 → Preserve and showcase period architecture and art
→ Maintain a home for the Barrow Art Gallery and library presence
→ Welcome community organizations like the Chamber of Commerce
Our current site is a downtown landmark loved by residents and visitors alike. 49 E. Genesee Street's unique architecture makes it a showpiece we want to preserve. It's also the home of the Barrow Gallery, and will remain so.
Maintaining a home for the Barrow, helping our fellow nonprofits to thrive and sustaining an active downtown with our neighboring businesses is an equally-important part of this project.
Will it be a lot of work? Absolutely! But we think it's worth it and are planning accordingly.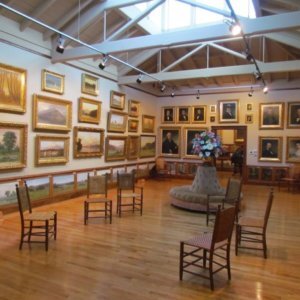 EXPANDED BARROW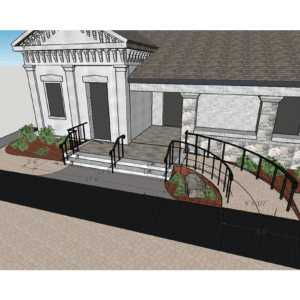 CHAMBER WELCOME + OFFICE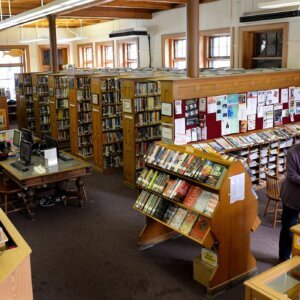 LIBRARY USED BOOK SALES
Since our December 2019 decision to retain ownership of the current library building, we've been busy planning how to best repurpose our the building after the library moves to a new home. The board created a committee to focus on this portion of the project; they developed criteria to guide their work and are researching the implications of all possible uses. We are truly excited about these serious possibilities which are better suited for this beautiful building and will maintain or increase foot traffic to the downtown area.
LIBRARY USED BOOK SALES: We're currently vetting plans for the library to use a large portion of the main room for a year-round, volunteer-run used book store. This idea has been quite successful for other libraries, and we think this location would lend itself well to such use. It would also preserve the character of the space and allow the building to remain open to the community. Profits from the store would benefit the library. We may also partner with other local non-profits, such as The Creamery, to sell their items.
BARROW GALLERY: The gallery will continue to use its current space and expand into some of the downstairs for storage, work space and display space in a way that reuses period bookshelves and allows line of sight to key artwork. It, too, is in dire need of additional space to better fulfill its mission and become more economically viable.
CHAMBER OFFICES: The Chamber of Commerce has expressed interest in using the Sphinx for a welcome center and additional space upstairs for offices. A visible space on Genesee Street would allow the Chamber to operate as a community and visitor's resource for everything happening in the Skaneateles Business Community.
Library Hall would remain a shared space for the library and tenants, and could also be rented for events.