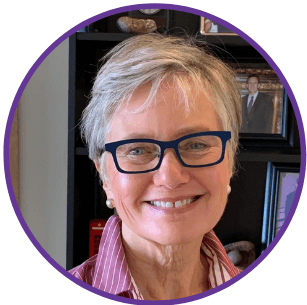 Patti Carey
---
Patricia, "Patti" Carey joined the board in 2020. She has been a Skaneateles resident for over twenty years.  
Professional Experience:   Patti was a teacher in Beverly Hills, CA, teaching English, before moving back and forth from Chicago, Los Angeles and NY/CT areas due to her husband's broadcasting career.  As a result, she became the family "anchor" and a "professional" volunteer. Before moving to Skaneateles, her family settled in Chappaqua in Westchester, NY where she became president of the over 3000 member PTA for five schools and served on the PTA District Objectives Committee.
Patti won two three-year contested elections to be Trustee on the Chappaqua Board of Education serving as Vice President, President and Chair of Policy/Organization Development. She assisted with and helped write a Strategic Plan for Continual School Improvement, served on the curriculum committee, superintendent selection committee and recruited volunteers as advisors to the Board. 
Community:  Patti is a founder of the Skaneateles Education Foundation and served multiple terms as well as President.  She continues to support the foundation and loves volunteering in the Art Masterpiece program. She enjoyed two six-year terms on the board of the Skaneateles Festival, organized committee chairs and continues to help with musician housing. Fourteen years on what is now the Skaneateles Music Guild led to many friendships. She wrote promotional articles for The Press and maintained the historical archives.  As a member of The American Association of University Women, Patti initiated, chaired and organized "Celebrating Women in Art," an annual fundraising art show that attracted over 500 people each year and over 50 participating artists from 2002 to 2007.  
 Fun Facts:  In college, Patti was offered a work grant. She quickly endeared herself to the head librarian jumping right in to help with reorganizing shelves and manning the desk at night, all in order to avoid working in the cafeteria, which she later learned was her actual assigned job; the librarian insisted she stay in the library – Whew!