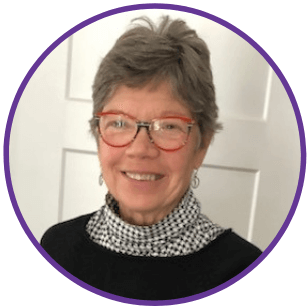 Amy Rolleri
---
Amy joined the Library Board in 2019. She is a native of Skaneateles and graduated from Skaneateles High School.
Professional Experience: Amy earned college degrees in art, reading, and school administration. She taught in public schools for 35 years, including 6 years at State Street Elementary School. Amy has taught grades 3-12, on the West Coast and in Georgia. She ended her professional career as a teacher educator at the University of Georgia, just prior to moving back to Skaneateles.
Community: Amy serves on the YMCA Board and the John D. Barrow Art Gallery Trust, and is active in fund-raising for both groups. She is the Membership Chair for the Skaneateles Garden Club and the lead organizer for the Skaneateles Transfer Station Swap-Shop.
Fun Facts: As a fitness nut, she works out at the Y – Yoga, Spinning, weights — "all the time."  Her daughter was a competitive runner throughout high school and at college; two of Amy's grandchildren are following in their mother's and grandmother's footsteps as runners.