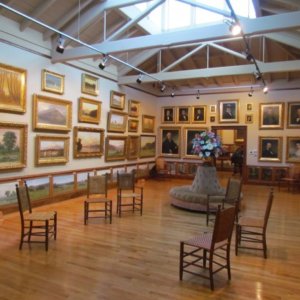 The Barrow Gallery is the only gallery in the world devoted to the works of a single artist, that represents the span of his ​entire career and was designed and built by the artist himself.
The Barrow Gallery is the brick annex attached to the Skaneateles Library. The gallery entrance is located on State Street.
For more information and hours of operation, please visit their website at https://barrowgallery.org/.
Contact the Barrow Gallery
Executive Director: Alexandra Perry
Phone: 315-679-1764
Email: johndbarrow1900@gmail.com