About the Board
The library board is composed of community members who volunteer their time and skills to ensure the future of the library. The main functions of the board are to set library policies, maintain the financial health of the library and uphold the library's mission.
To enable the board to work effectively and efficiently, standing and ad-hoc committees are appointed to focus on specific functions or projects. These committees and their members are listed here.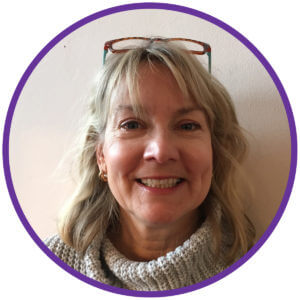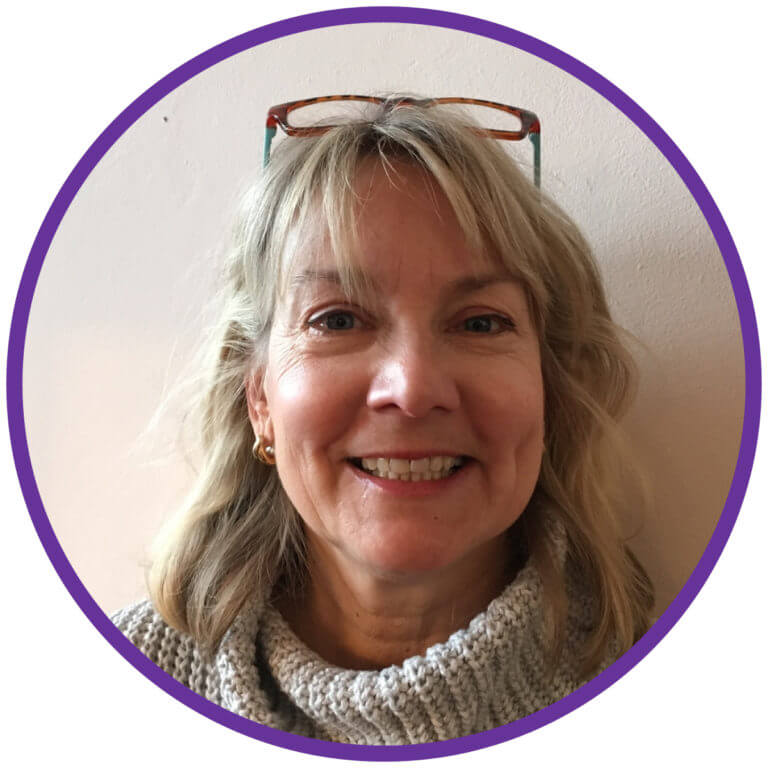 Susanne Guske
President
Susanne Guske's Bio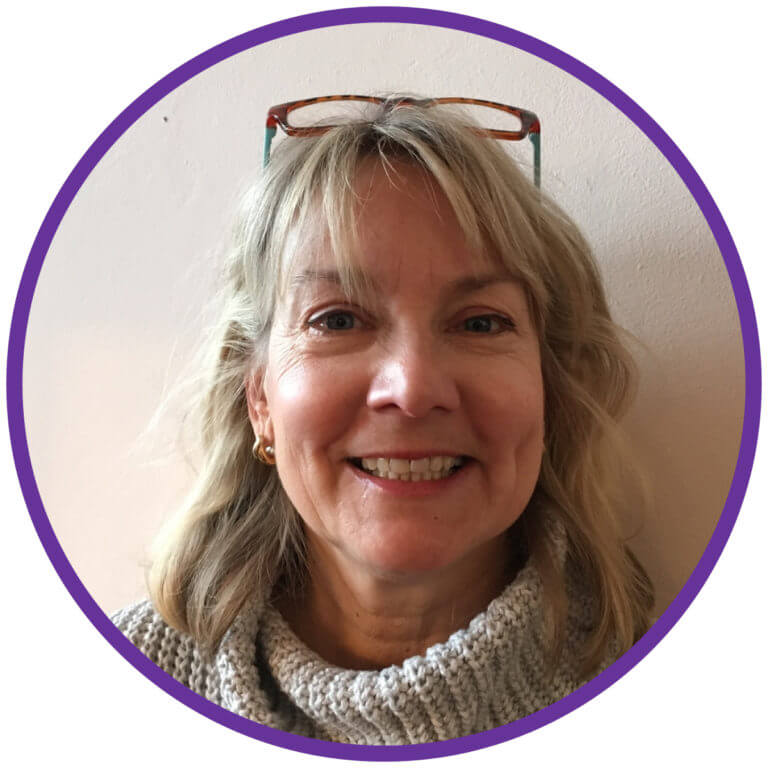 Susanne Guske
Susanne joined the library board in 2018.
Professional Experience: Worked with Fortune 500 companies as program manager in the defense industry; held staff and line positions in manufacturing operations, international supply chain integration and business strategy at companies such as Allied Signal, Lucas Aerospace and Xerox. Responsibilities included systems implementation, multimillion-dollar contract negotiations, budget and personnel management. Also consulted for small technology start-ups.
Community: Treasurer or President of all three school PTCs, President of the Music Guild, board member of SkARTS, Splash!, and founding member of the Skaneateles school district's Finance Advisory Committee. 20+ year resident, who has raised two children, two dogs, two guinea pigs and way too many tropical fish while renovating an 1880s Victorian.
Fun Facts: Native German speaker; received full scholarship to study classical ballet; currently learning to sail. Met husband in MBA program's "Mathematics for Managers" class where, as a former engineer, he ruined the class curve.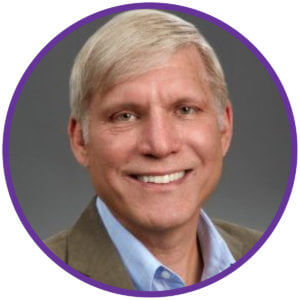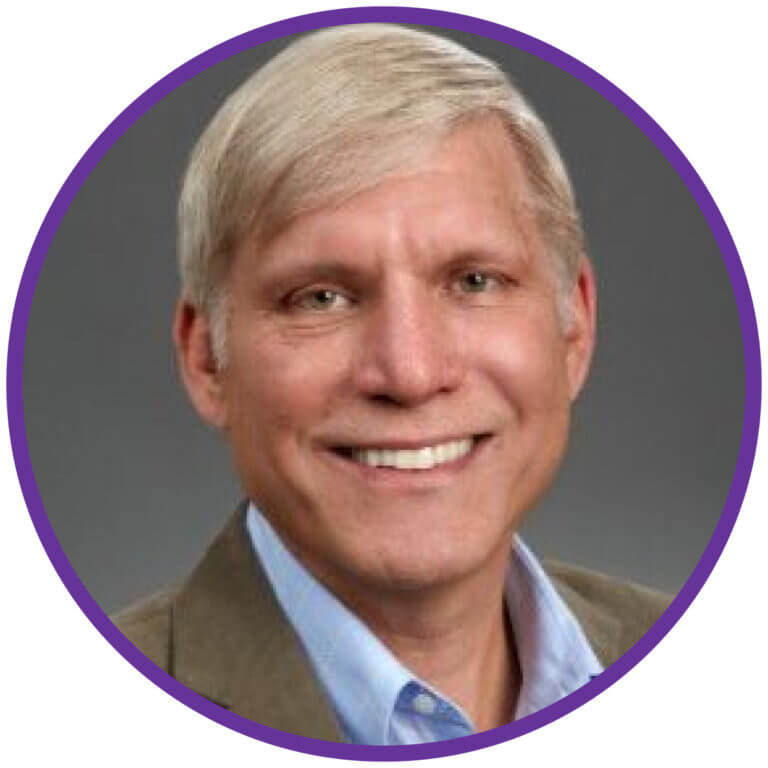 Dave Hempson
Vice President
Dave Hempson's Bio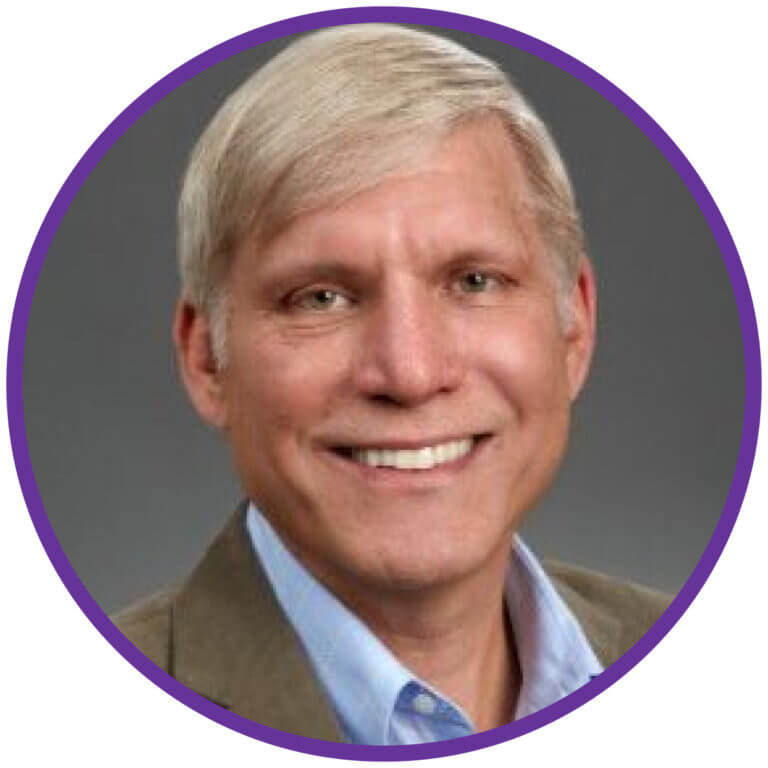 Dave Hempson
Dave joined the library board in 2017.
Professional Experience: Dave left his original profession as a Skaneateles high school chemistry teacher to take on the challenges of a new and growing business, the Marietta Corporation. Over his 35-year career with Marietta, Dave held many roles with the company starting as its Director of Quality Assurance and also serving as the Chief Operations Officer. Dave has a wealth of experience managing people and budgets, finding creative solutions to intricate problems, and leading projects to completion.
Community: Dave has long been an active participant in the community and currently serves as the John D. Barrow Art Gallery Board President and Spafford Area Historical Society Board President.
Fun Facts: Dave lives on beautiful Skaneateles Lake with his wife Karen, a retired SUNY Cortland Lecturer, with their two daughters and four grandchildren in close proximity. Dave's main endeavor is to spoil his beautiful grandkids.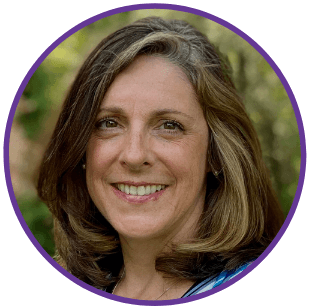 Maura Molnar
Treasurer
Maura Molnar's Bio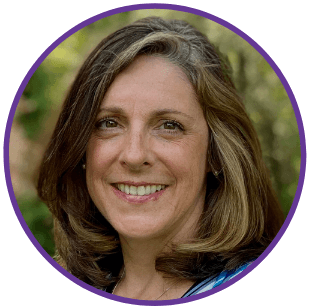 Maura Molnar
Maura joined the library board in 2020 (one of the bright spots in the year!) and is also a member of the Barrow Management Committee.
Professional Experience: Originally from the Hudson Valley of NY, Maura graduated from LeMoyne College with a BS in Accounting, becoming a CPA and spending over a decade as a Senior Audit Manager with PwC. Most recently she has been the Catechetical Leader at St. Mary's of the Lake creating and running all their family and youth programs.
Community: Maura and husband Scott's third and youngest recently graduated from Skaneateles. Over their 19 years in Skaneateles, she has served as an officer of many nonprofits including the Skaneateles Music Guild, Skaneateles Music Boosters, Skaneateles Football Boosters, all three PTCs, the LeMoyne College Alumni board, and several Syracuse area agencies.
Fun Facts: Maura is most likely to be found around water: our beautiful lake, the beach, hiking by a stream…or reading a book, of course.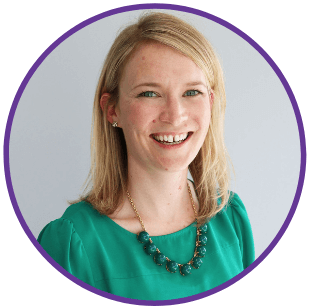 Meghann Sandak
Secretary
Meghann Sandak's Bio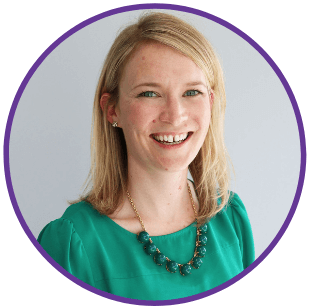 Meghann Sandak
Meghann joined the board in April 2021.
Professional Experience
A graduate of neighboring Westhill High School, Meghann earned an undergraduate and graduate degree from the University of Notre Dame.  After serving as a middle school teacher through Notre Dame's Alliance for Catholic Education program, Meghann continued teaching in the inner-city of Chicago before transitioning to the nonprofit sector. She eventually became Chief Education Officer for Chicago's Daniel Murphy Scholarship Fund, where she remains a Board member.  Upon moving to Skaneateles, Meghann was appointed Chief Development Officer for the United Way of Central New York and directs the organization's fundraising strategy.
Community
Meghann, Tom, and their children, Connor (7) and Molly (5), spend their free time enjoying the area's diverse hiking trails, biking paths and lakes as well as the slopes of the Skaneateles Ski Hill.  They visit the library several times each week.
Fun Facts
A former world champion Irish dancer and collegiate sailor, Meghann now prefers to spend her time hiking, skiing, paddle boarding, gardening, cooking and reading.  Her ideal weekend would include a stop at the Patisserie for a loaf of stretch bread, coffee at the Bakery, a hike or bike ride on a local trail and a pint at the Skaneateles Brewery capped off with a backyard bonfire with her family or a date night at Gilda's.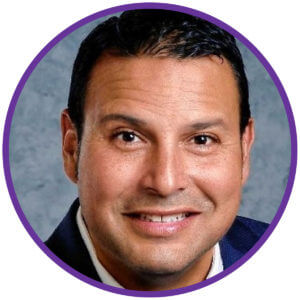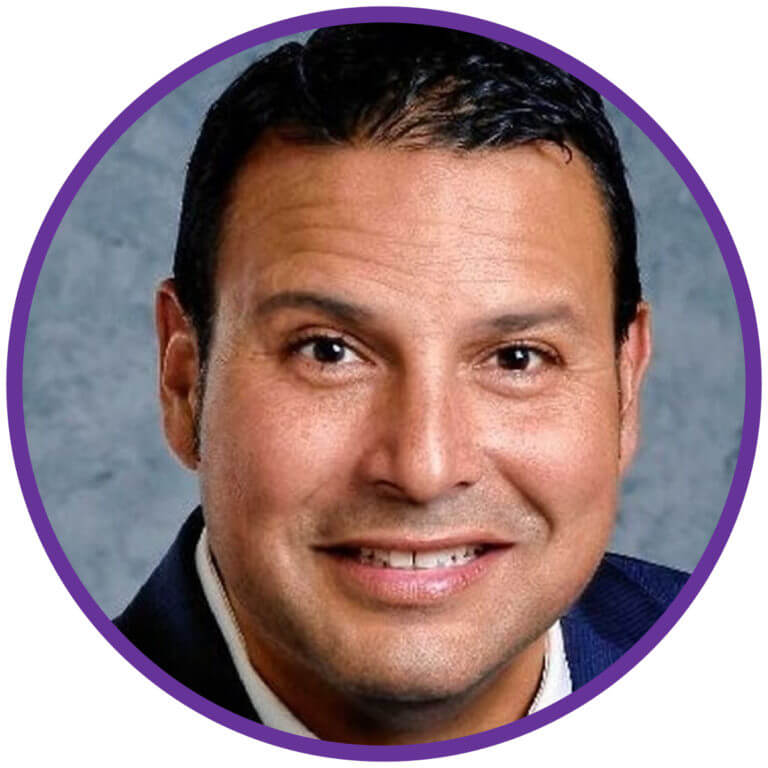 Manuel Arroyo
Manuel Arroyo's Bio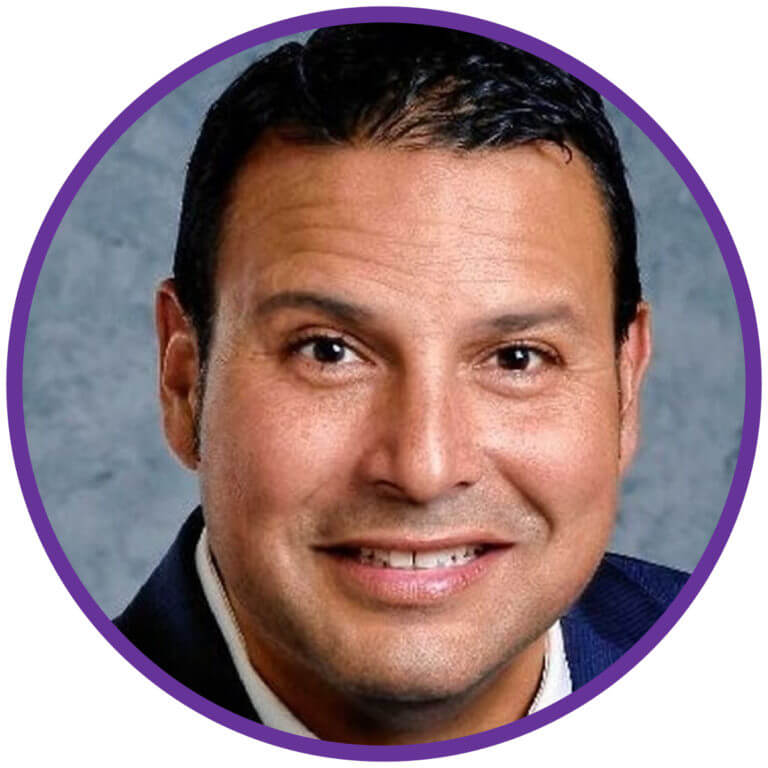 Manuel Arroyo
Manuel brings to the library board an understanding of law and experience in business. He is a former commercial litigator, small business owner and high school history teacher. Manuel lives in Skaneateles with his wife and three children.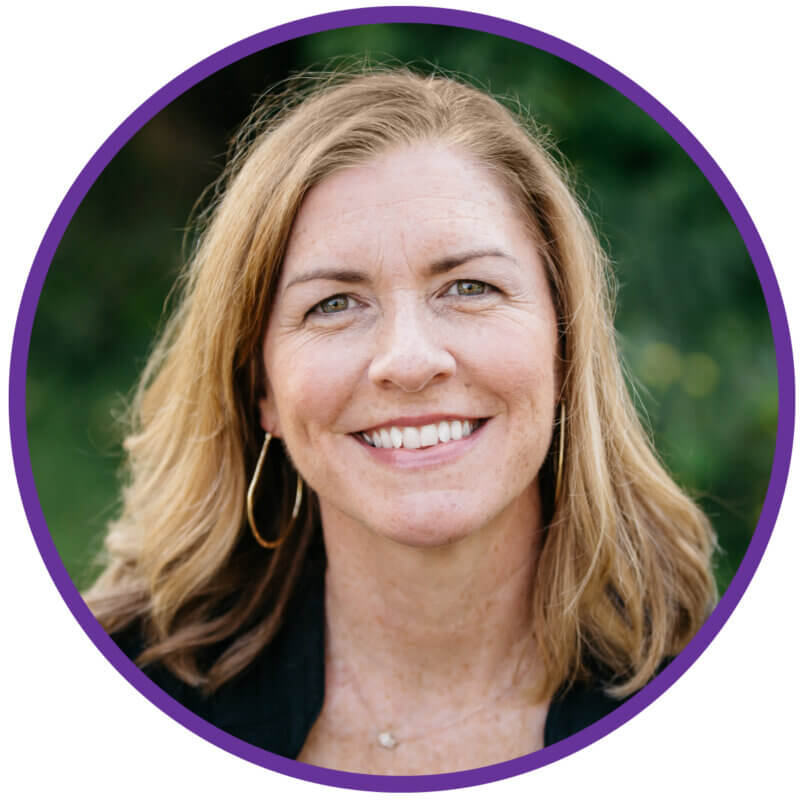 Karen Morrissey Bedard
Karen Morrissey Bedard's Bio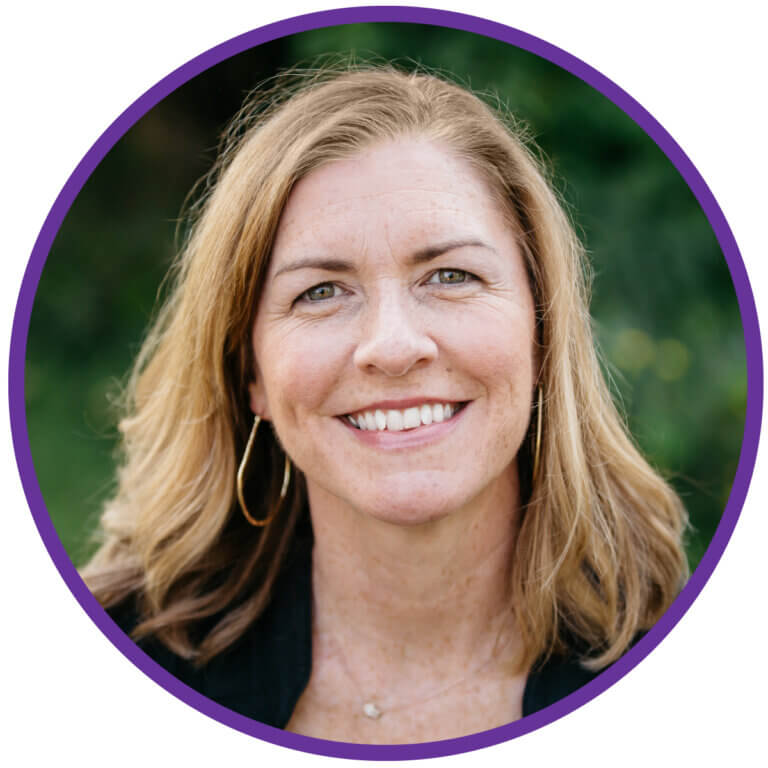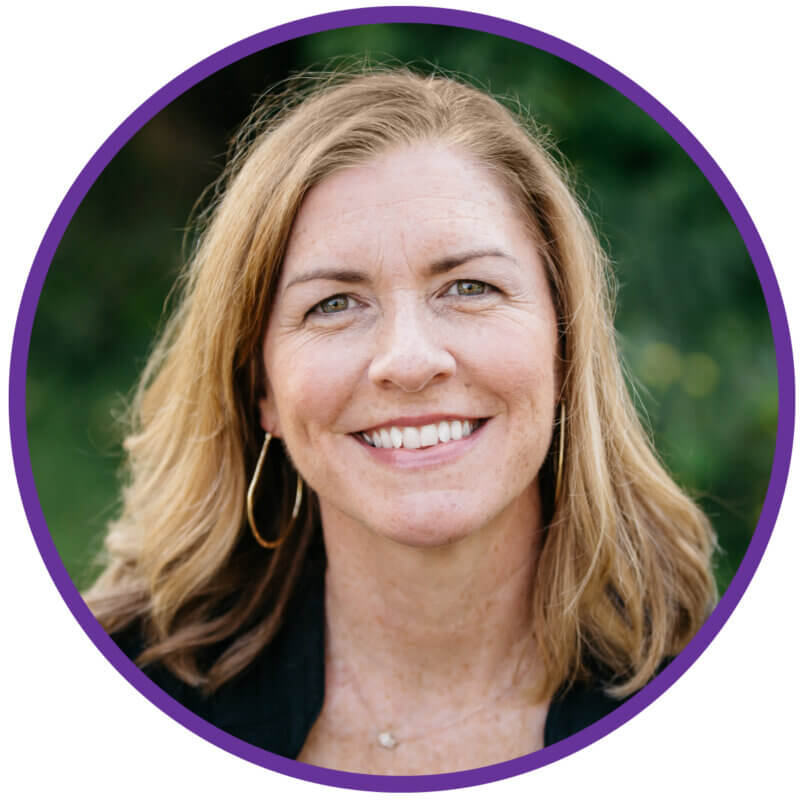 Karen Morrissey Bedard
Karen joined the Skaneateles Library Board as a Trustee in 2017.
Professional Experience: A Skaneateles native, Karen graduated from St. Lawrence University with a Creative Writing degree before spending 20 years in the Boston area working as a copywriter and creative director for a variety of large advertising agencies and corporations. In 2019, Karen co-founded marketing agency, Three Needs Creative, which specializes in branding, creative strategy, and big-idea marketing campaigns.
Community: In true "once a Laker, always a Laker" spirit, Karen moved back to Skaneateles with her husband and two young children in 2016 to be closer to the many local Morrissey family members and enjoy a little lake life. Since returning, Karen has coached youth soccer and has volunteered for the Art Masterpiece program at the elementary schools. Her kids are now in 6th and 3rd grades and are loving being Lakers.
Fun Facts: Karen is the youngest of ten Morrissey children, all born and raised in Skaneateles. Her mom, Judy, still lives in the village and her siblings Tom, Jerry, and Mary are all raising their families here as well. A couple of years ago, there was at least one Morrissey cousin in nearly every grade in Skaneateles schools.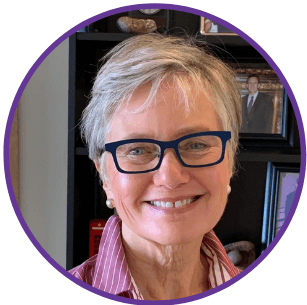 Patti Carey
Patti Carey's Bio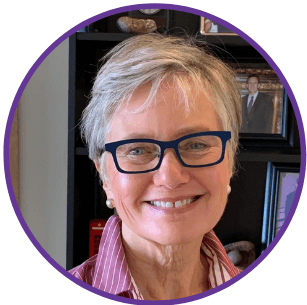 Patti Carey
Patricia, "Patti" Carey joined the board in 2020. She has been a Skaneateles resident for over twenty years.  
Professional Experience:   Patti was a teacher in Beverly Hills, CA, teaching English, before moving back and forth from Chicago, Los Angeles and NY/CT areas due to her husband's broadcasting career.  As a result, she became the family "anchor" and a "professional" volunteer. Before moving to Skaneateles, her family settled in Chappaqua in Westchester, NY where she became president of the over 3000 member PTA for five schools and served on the PTA District Objectives Committee.
Patti won two three-year contested elections to be Trustee on the Chappaqua Board of Education serving as Vice President, President and Chair of Policy/Organization Development. She assisted with and helped write a Strategic Plan for Continual School Improvement, served on the curriculum committee, superintendent selection committee and recruited volunteers as advisors to the Board. 
Community:  Patti is a founder of the Skaneateles Education Foundation and served multiple terms as well as President.  She continues to support the foundation and loves volunteering in the Art Masterpiece program. She enjoyed two six-year terms on the board of the Skaneateles Festival, organized committee chairs and continues to help with musician housing. Fourteen years on what is now the Skaneateles Music Guild led to many friendships. She wrote promotional articles for The Press and maintained the historical archives.  As a member of The American Association of University Women, Patti initiated, chaired and organized "Celebrating Women in Art," an annual fundraising art show that attracted over 500 people each year and over 50 participating artists from 2002 to 2007.  
 Fun Facts:  In college, Patti was offered a work grant. She quickly endeared herself to the head librarian jumping right in to help with reorganizing shelves and manning the desk at night, all in order to avoid working in the cafeteria, which she later learned was her actual assigned job; the librarian insisted she stay in the library – Whew!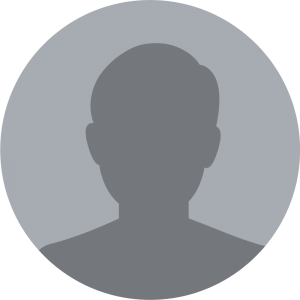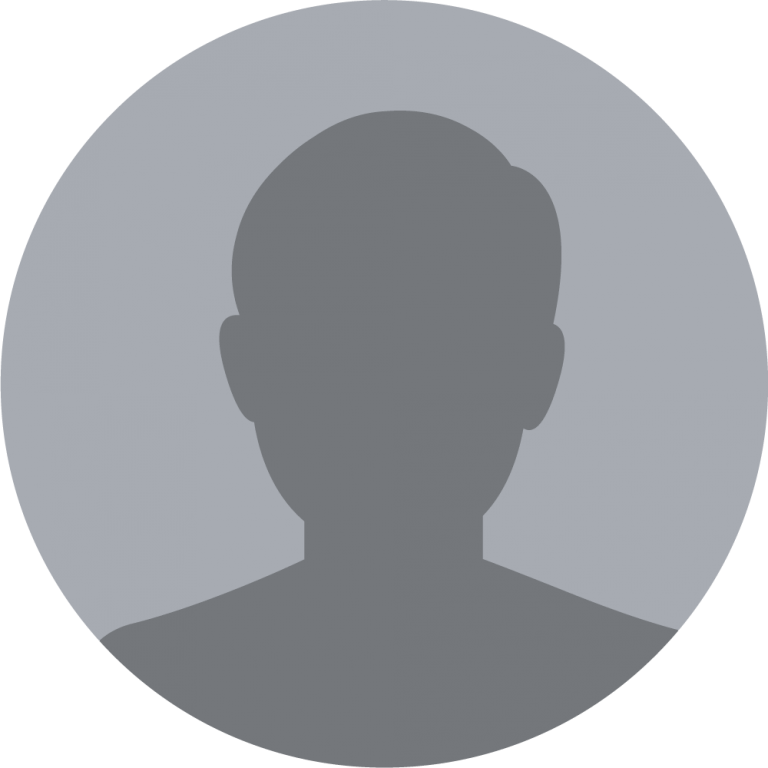 Kathryn Carlson
Kathryn Carlson's Bio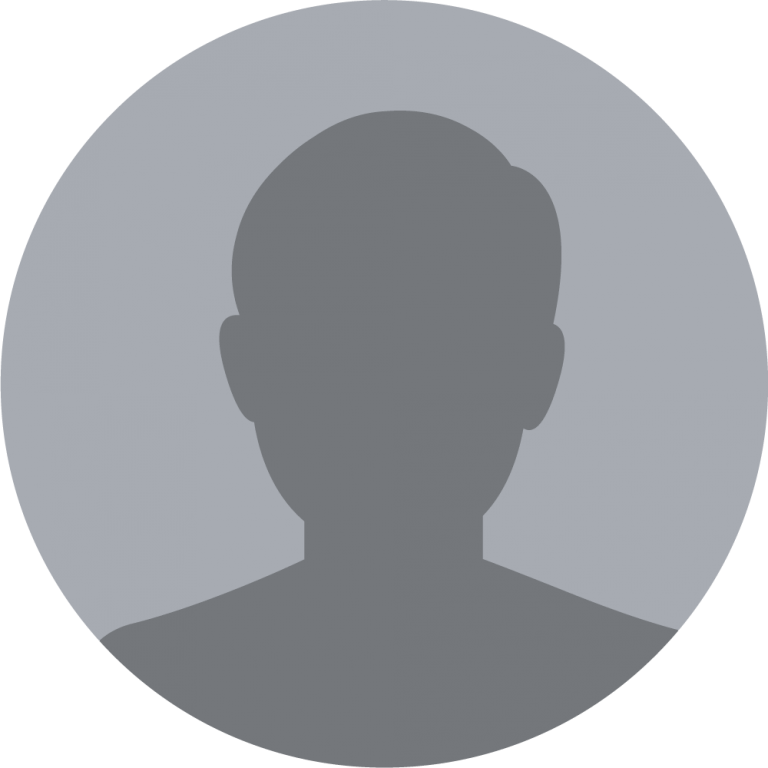 Kathryn Carlson
Kathryn Carlson joined the Skaneateles Library Board of Trustees in 2022.
She retired from the position of Assistant Superintendent in the Skaneateles
School District January 1, 2007. She has served in that capacity since 1994. From 1984
to 1994 she was the Director of Pupil Personnel Services, and from 1976 to 1984 she was
the school psychologist in Skaneateles. She was the interim Superintendent of Schools
from September 2005 to January 2006 and the interim Principal of State Street School in
the fall of 2004. She has a Bachelor of Arts degree with distinction in all subjects from
Cornell University, and a Master of Science degree in school psychology from Syracuse
University. She holds school district administrator certification. She is a member of the
Phi Beta Kappa Honor Society.
Mrs. Carlson has a Certificate in Strategic Planning from the American Association of
School Administrators and has served on the Empire State Advantage Board of
Reviewers. She has led the Skaneateles School District's planning efforts as facilitator of
the District Planning Team since its inception in 1992, and chaired the district's
Professional Standards Committee. She has coordinated the applications for the United
Stated Department of Education Blue Ribbon Awards that were earned by two of the
schools in the Skaneateles District. In 2003, she also coordinated the self-evaluation for
the Empire State Advantage program that led to the Skaneateles School District receiving
the Empire State Advantage Governor's Award.
Mrs. Carlson has been a resident of the Village of Skaneateles since 1976. She served as
a member of SAVES for 5 years from 1980 to 1985 and was its treasurer for two years.
She was also a member of the Todd's Fund Board of Directors for three years. She served
as the president of the Holy Trinity Preschool Board of Directors for five years. She was
a member of Holy Trinity Lutheran Church Council for six years and was its recording
secretary. She was elected to the Skaneateles Village Board of Trustees in March 2008
and served two years. She was a member of the committee to evaluate the future of the
village dispatcher program. She served on the Skaneateles Board of Education for three
years and was its president one year. She also served on the Skaneateles Drug/Alcohol
Task Force, and the Skaneateles Education Foundation. She joined the Cayuga-Onondaga
BOCES Board of Education July 2008 and served as president for three years. She
currently participates as a member of the BOCES Policy and Health and Safety
Committees. She currently serves as a director of the Central New York School Boards
Association.
Mrs. Carlson is the mother of two children and the grandmother of three. She loves to
garden, read and write, paint, and cook and bake. She has a cabin in Alaska and loves to
spend time in solitude in that lovely place. She and her dog Snoopi can often be found
walking the streets of her beloved Skaneateles.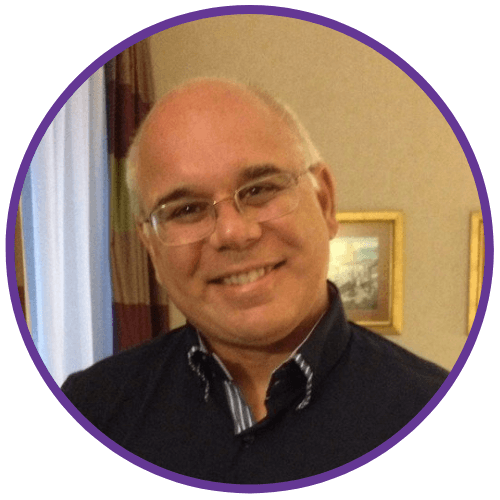 Scott Elia
Scott Elia's Bio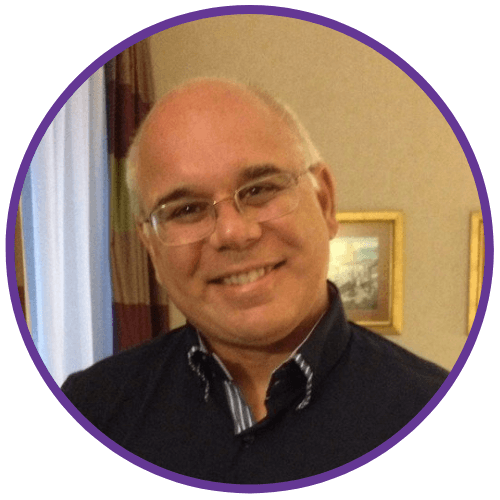 Scott Elia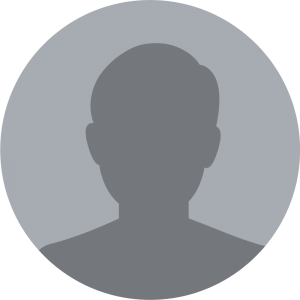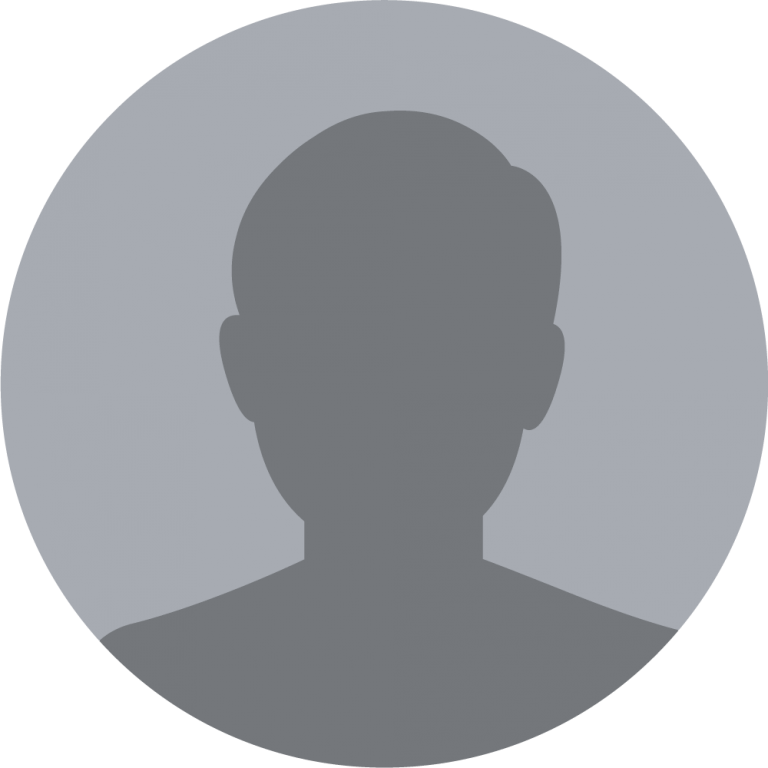 Ralph DeMasi
Ralph DeMasi's Bio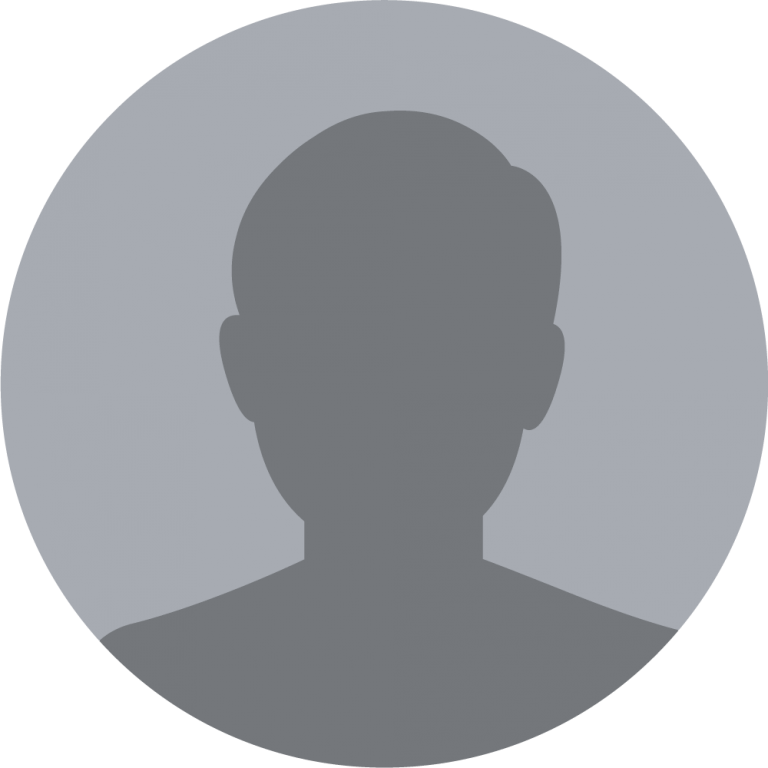 Ralph DeMasi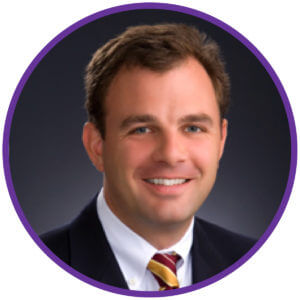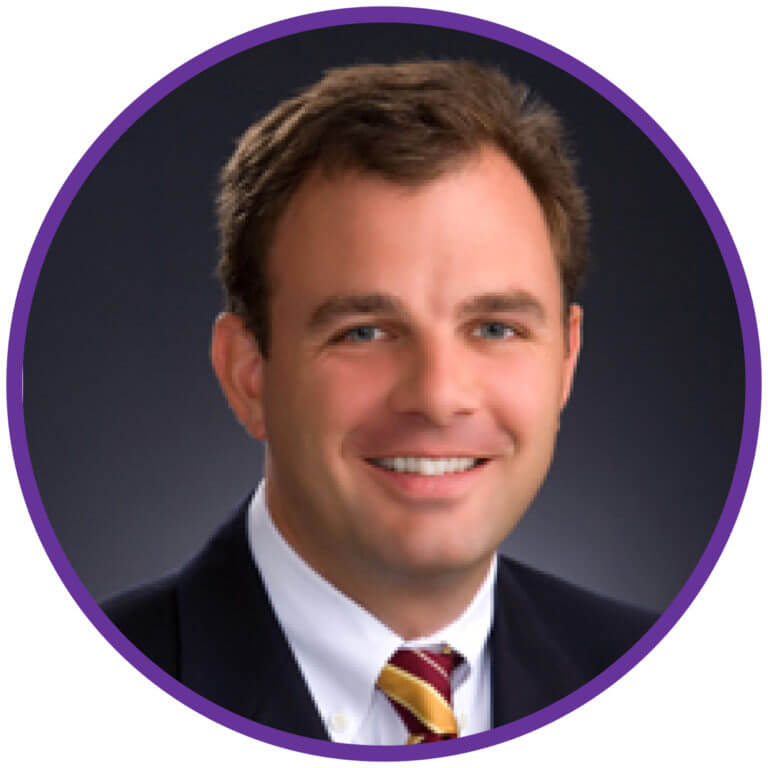 Andrew Hagen
Andrew Hagen's Bio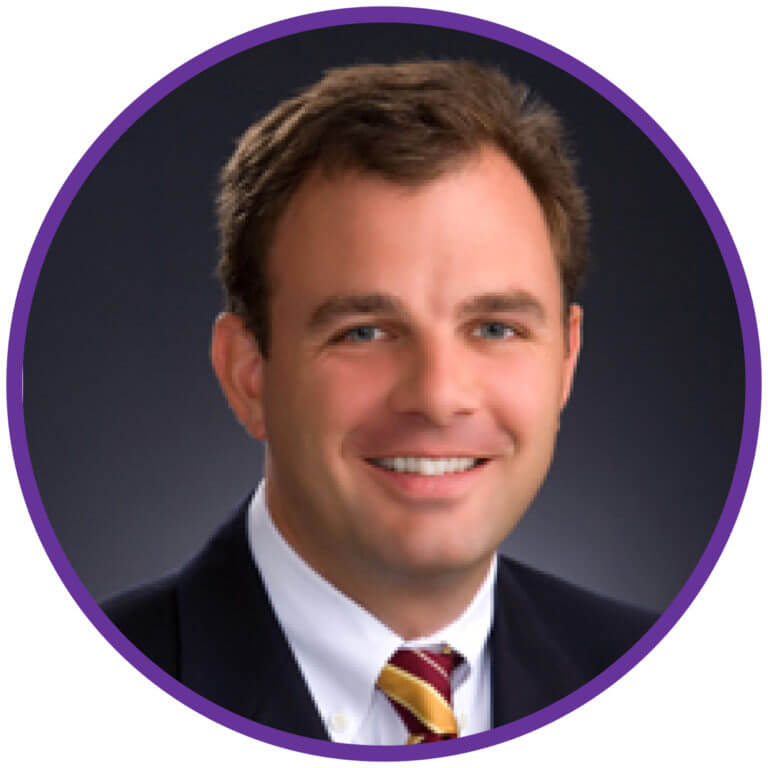 Andrew Hagen
Andrew joined the library board in 2016.
Professional Experience: Originally from Western New York, I graduated from Le Moyne College in 1993 with a Bachelor of Science in Business Administration and never left town. I became an Equitable Advisor shortly after college and have continued with the same firm for over 20 years.
Community: We moved from Syracuse to Skaneateles nine years ago where we have seen three of our four children graduate as Lakers with one to go. In addition to being on the board of the library, I have coached youth soccer, and my family and I are parishioners at St. Mary's of the Lake Church.
Fun Facts: I recently relocated my office to the Village and often walk to work with our Sheepdoodle puppy, Stanley. In warmer months you might find me on the lake on a boat or paddleboard. Friday night is pizza night at our house, and we often use my homemade dough for the crust!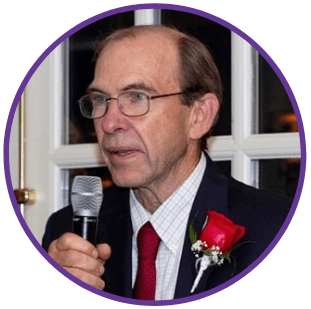 Dave Lee
Dave Lee's Bio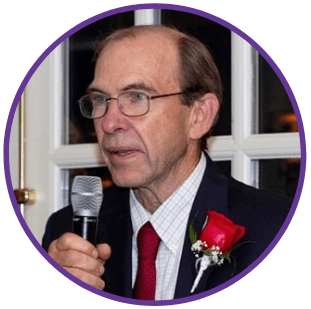 Dave Lee
Dave joined the library board in 2007.
Professional Experience: Dave has been in the construction business for more than 50 years and was the owner of David B. Lee & Company, Inc before his recent retirement. Great craftsmanship and attention to detail made his general contracting business successful and garnered him high praise from his Skaneateles clients.
Community: Not one to stay idle, Dave currently serves on the Town Zoning Board and as President of the Evening Rotary Club. He joined the Fire Department at 18 and served as an active member for 25 years. He is also one of the longest-serving Library Board members. Due to his skill set, Dave has become the de facto caretaker of the 1890's library building with all its eccentricities. For the many contributions he has made to so many people and organizations in this community, he was honored as one of the Skaneateles Citizens of the Year in 2019.
Fun Facts: Dave and his wife Anne live on the farm that has been in the Lee family since the 1860s. They have four grown children and are now happily enjoying their role as grandparents. Dave enjoys skiing, cycling, flying airplanes and making his own maple syrup and hard cider. He supported the ALS Therapy Development Institute by fundraising and biking the 270-mile Tri-State Trek in 2019 and the modified Trek in 2020. He's also taken more than 200 youngsters for their first experience flying in a small plane through the Young Eagles Program!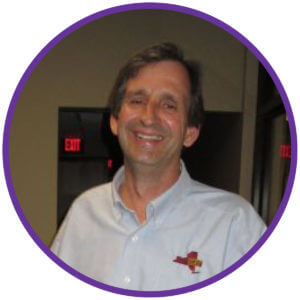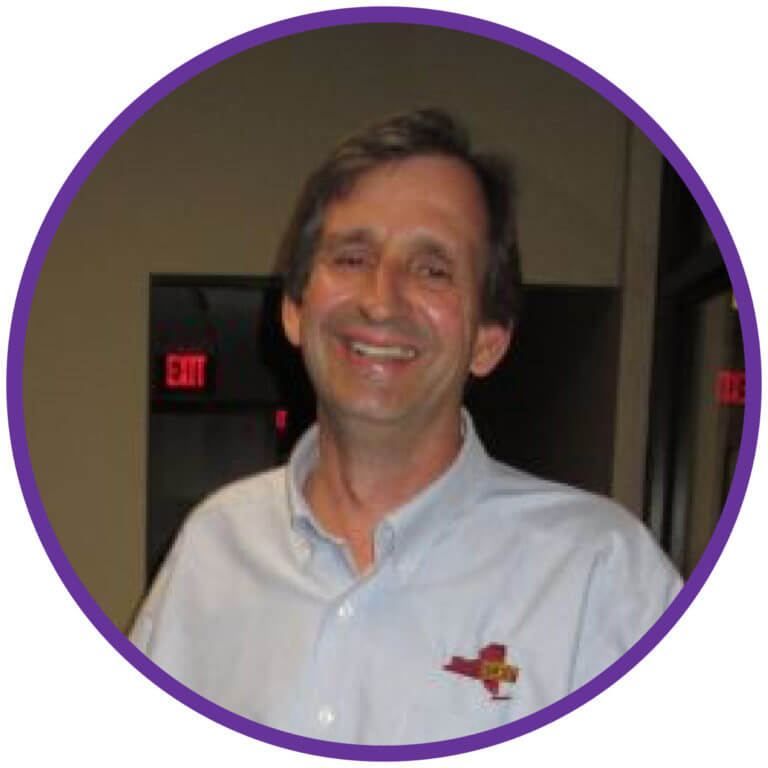 Bob Lotkowictz
Bob Lotkowictz's Bio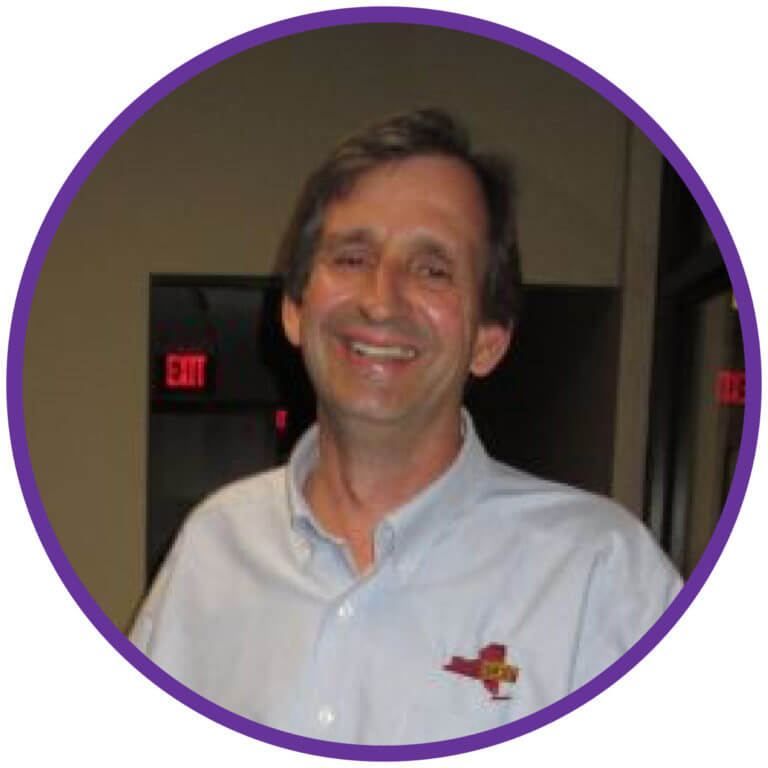 Bob Lotkowictz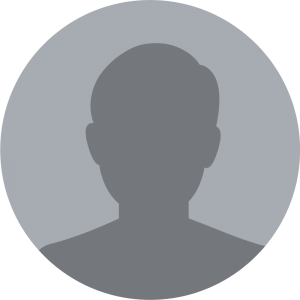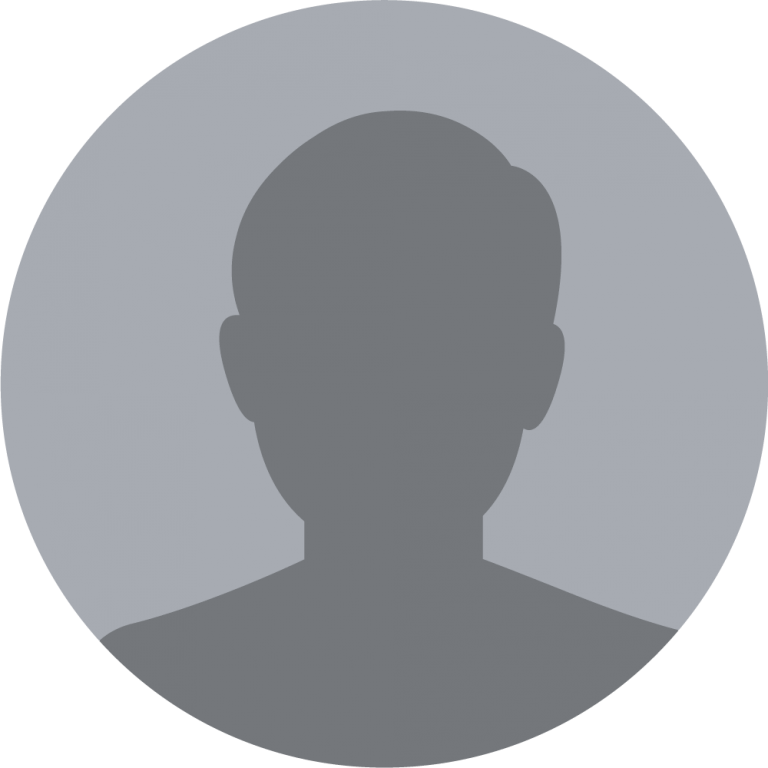 Paige Lynch
Paige Lynch's Bio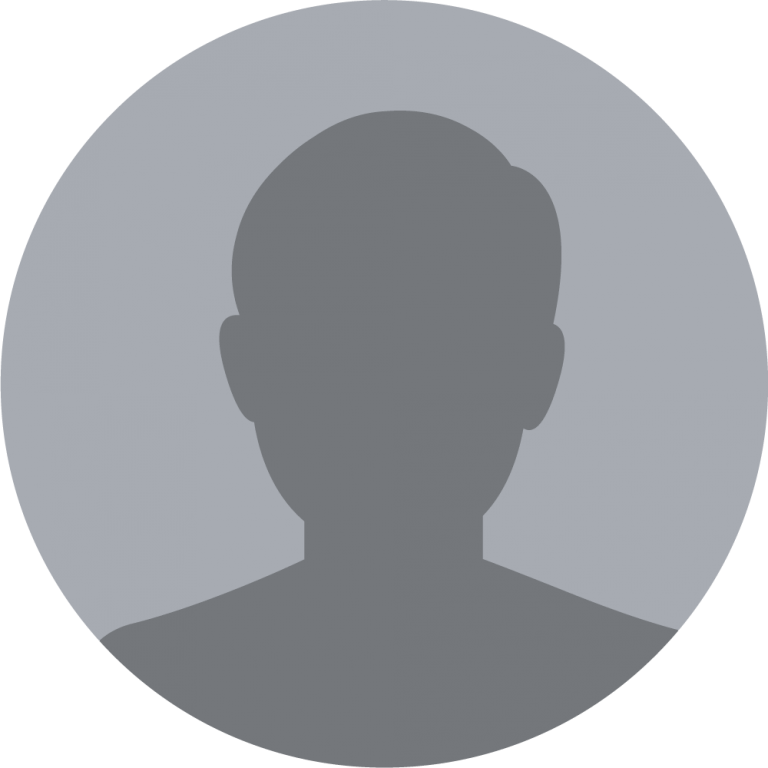 Paige Lynch
Coming soon!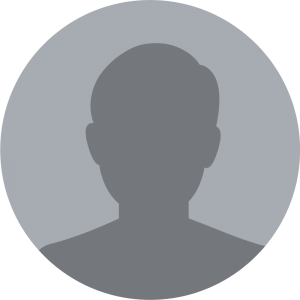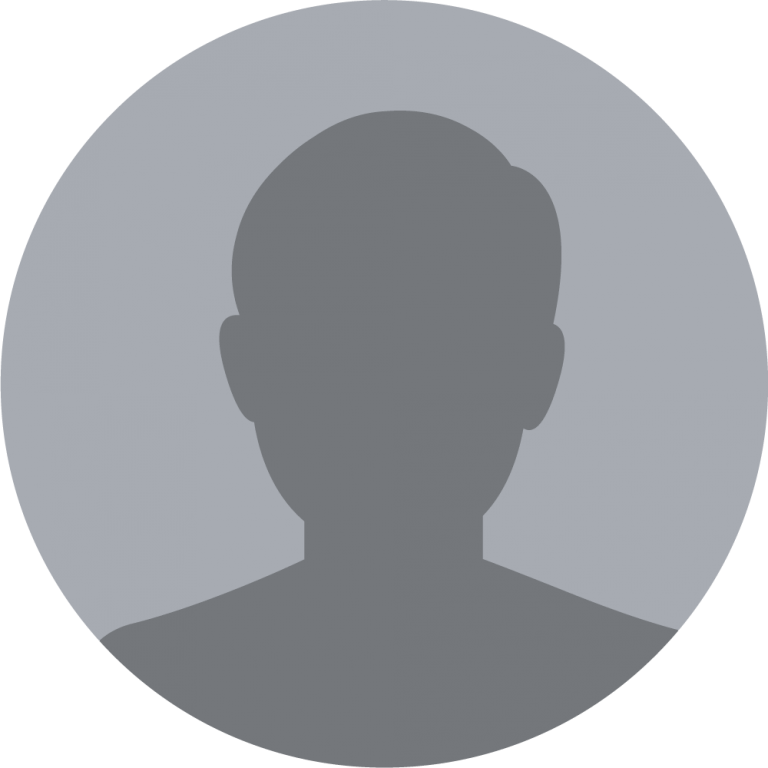 Erin McCormack
Erin McCormack's Bio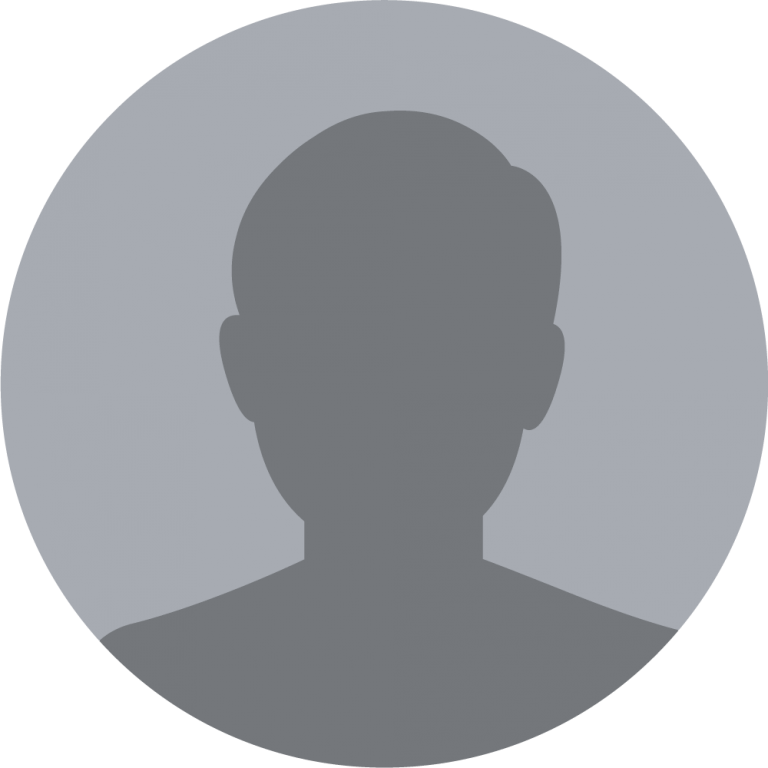 Erin McCormack
Erin joined the Skaneateles Library Board in 2022.
Professional Experience / Background: Erin is an Emmy award winning producer who has worked in the world of film, television and online media creation for almost 20 years in Los Angeles, San Francisco and NY. Erin grew up in Skaneateles and graduated from SCS.  She is also a graduate of Rollins College, the S.I. Newhouse School of Communications at Syracuse University and the UCLA Film Studies workshop. She is currently the Asst. Vice President and Executive Producer at the PBS affiliate WXXI Public Media in Rochester, NY where she is responsible for the creative development, production and distribution of television series and specials, documentary films and digital-first programs.  She is also the project manager for the Move to Include Golisano Foundation grant initiative that leverages public media platforms nationally to promote disability awareness and inclusion.
Community: In addition to the Library Board of Trustees, Erin is currently part of the Skaneateles Educational Foundation Board where she leads the Alumni Committee.  She assists with theater and film programs at the Skaneateles Middle School, Auburn Public Theater and Tiffany's School of Dance and Performing Arts.  
Fun Facts: Erin has a daughter going into 8th grade whose favorite place in Skaneateles is the library and favorite event is the Library Book Sale!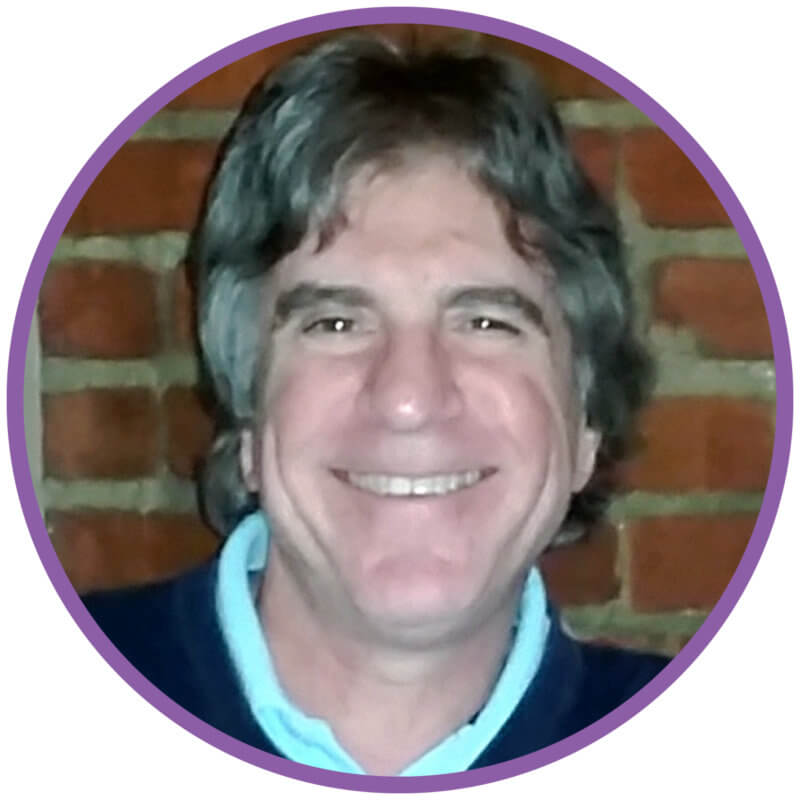 Larry Palmieri
Larry Palmieri's Bio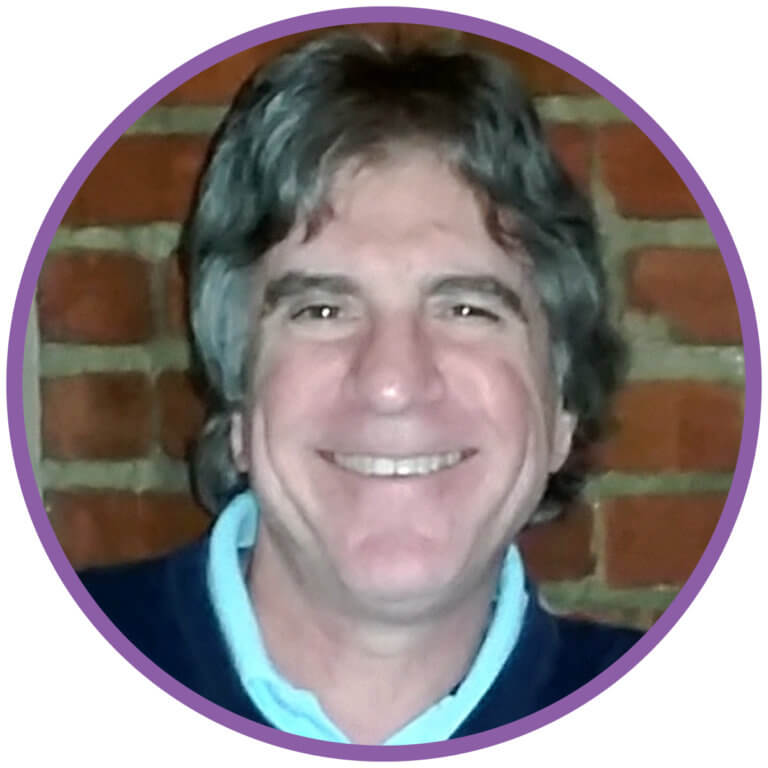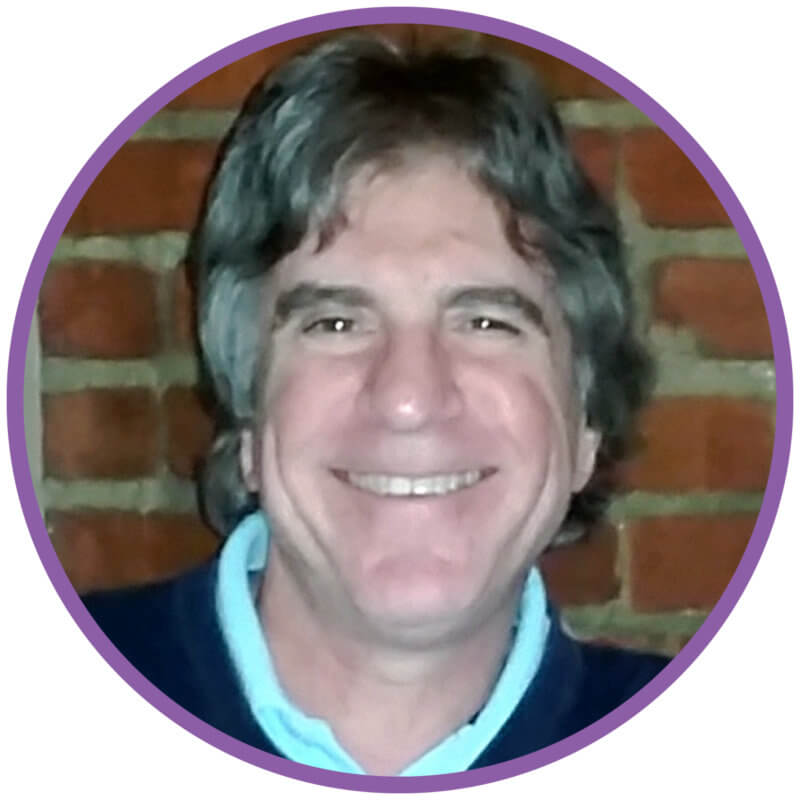 Larry Palmieri
Larry joined the library board in 2019.
Professional Experience: Originally trained as a cytotechnologist and worked eight years in hospital Anatomical Pathology labs. Subsequently managed physician group private practices for the rest of career, retiring from Retina-Vitreous Surgeons of CNY in 2017.
Community: Regularly donated platelets to the Red Cross for decades, Board member of Samaritan Center for 3+ plus terms, Skaneateles resident 30+ years and coached Lakeshore baseball.
Fun Facts: Have been repeatedly told I would not have a social life if Kathy did not marry me, am too old to play tennis and squash, but now am addicted to pickleball, love live music but can not carry a tune in my briefcase, came in second in a Mick Jagger dance contest at Nectars in Burlington, Vermont.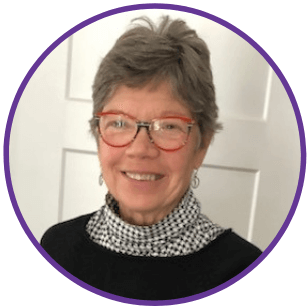 Amy Rolleri
Amy Rolleri's Bio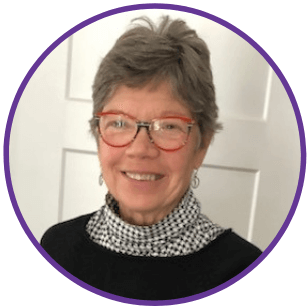 Amy Rolleri
Amy joined the Library Board in 2019. She is a native of Skaneateles and graduated from Skaneateles High School.
Professional Experience: Amy earned college degrees in art, reading, and school administration. She taught in public schools for 35 years, including 6 years at State Street Elementary School. Amy has taught grades 3-12, on the West Coast and in Georgia. She ended her professional career as a teacher educator at the University of Georgia, just prior to moving back to Skaneateles.
Community: Amy serves on the YMCA Board and the John D. Barrow Art Gallery Trust, and is active in fund-raising for both groups. She is the Membership Chair for the Skaneateles Garden Club and the lead organizer for the Skaneateles Transfer Station Swap-Shop.
Fun Facts: As a fitness nut, she works out at the Y – Yoga, Spinning, weights — "all the time."  Her daughter was a competitive runner throughout high school and at college; two of Amy's grandchildren are following in their mother's and grandmother's footsteps as runners.