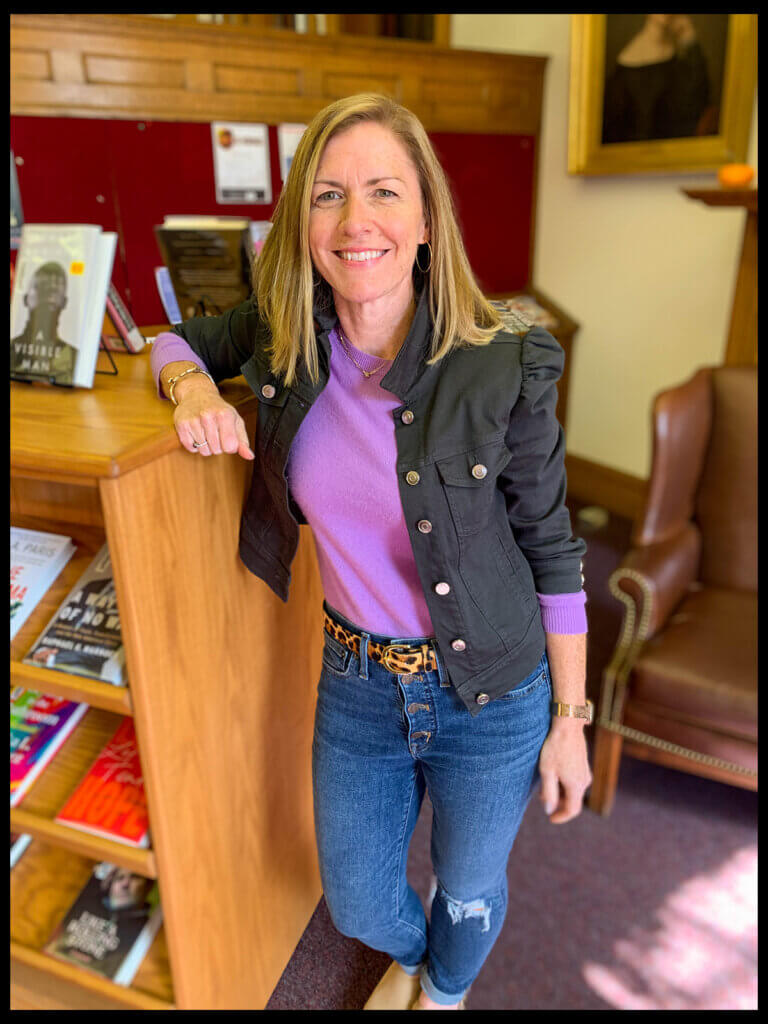 Karen Morrissey Bedard
---
Karen joined the library board in 2018.
Karen graduated from St. Lawrence University with a creative writing degree before spending 20 years in the Boston area working as a copywriter and creative director for a variety of large advertising firms. In 2019, Karen co-founded the marketing agency Three Needs Creative, which specializes in branding, creative strategy, and big-idea marketing campaigns. In true "once a Laker, always a Laker" spirit, the Skaneateles native moved back with her husband and two young children in 2016 to be closer to the many local Morrissey family members and enjoy a little lake life. Since returning, Karen has coached youth soccer and volunteered for the Art Masterpiece program at the elementary schools. Her kids love being Lakers.
Fun facts: Karen is the youngest of 10 Morrissey children, all born and raised in Skaneateles. Her mom, Judy, still lives in the village and her siblings Tom, Jerry, and Mary are all raising their families here as well. A couple of years ago, there was at least one Morrissey cousin in nearly every grade in Skaneateles schools.