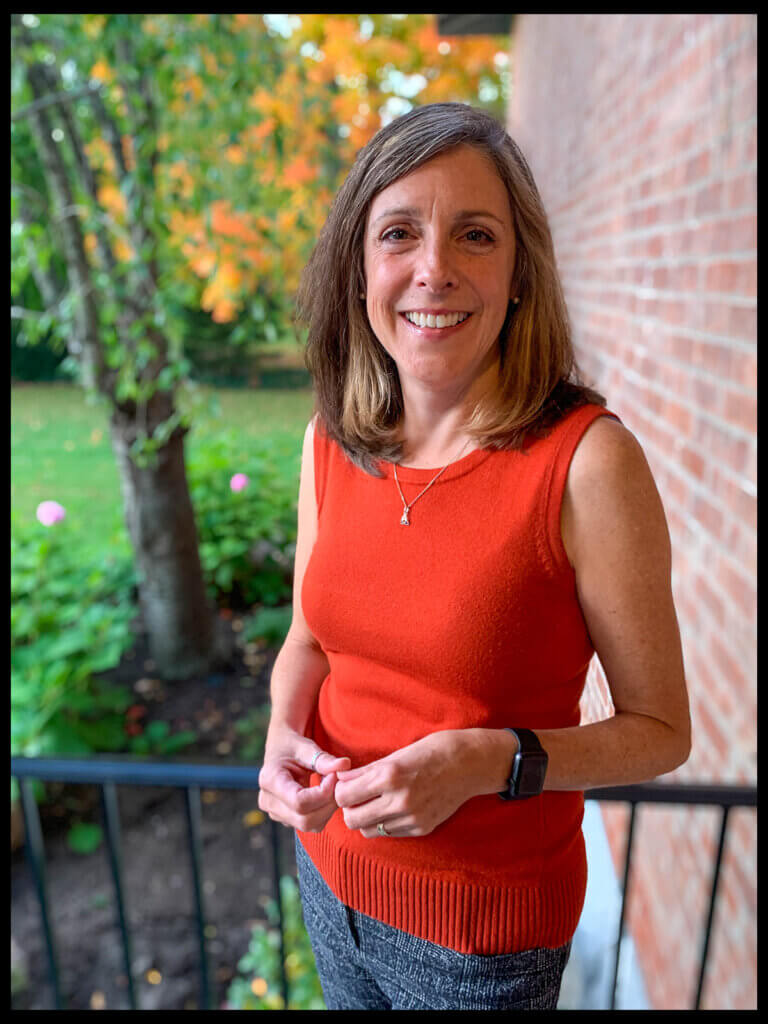 Maura Molnar
Treasurer
---
Maura joined the library board in 2020.
Maura graduated from LeMoyne College with a BS in accounting, becoming a CPA and spending over a decade as a senior audit manager with PwC. Most recently she has been the catechetical leader at St. Mary's of the Lake, creating and running their family and youth programs. Originally from New York's Hudson Valley, Maura has lived in Skaneateles for over 19 years. She has served as an officer at several nonprofits, including the Skaneateles Music Guild, Skaneateles Music Boosters, Skaneateles Football Boosters, all three PTCs, the LeMoyne College Alumni board, and several Syracuse-area agencies. She is also a member of the Barrow Management Committee.
Fun facts: Maura and husband Scott's third and youngest recently graduated from Skaneateles High. Maura is most likely to be found around water—on our beautiful lake, at the beach, hiking by a stream—or reading a book, of course.