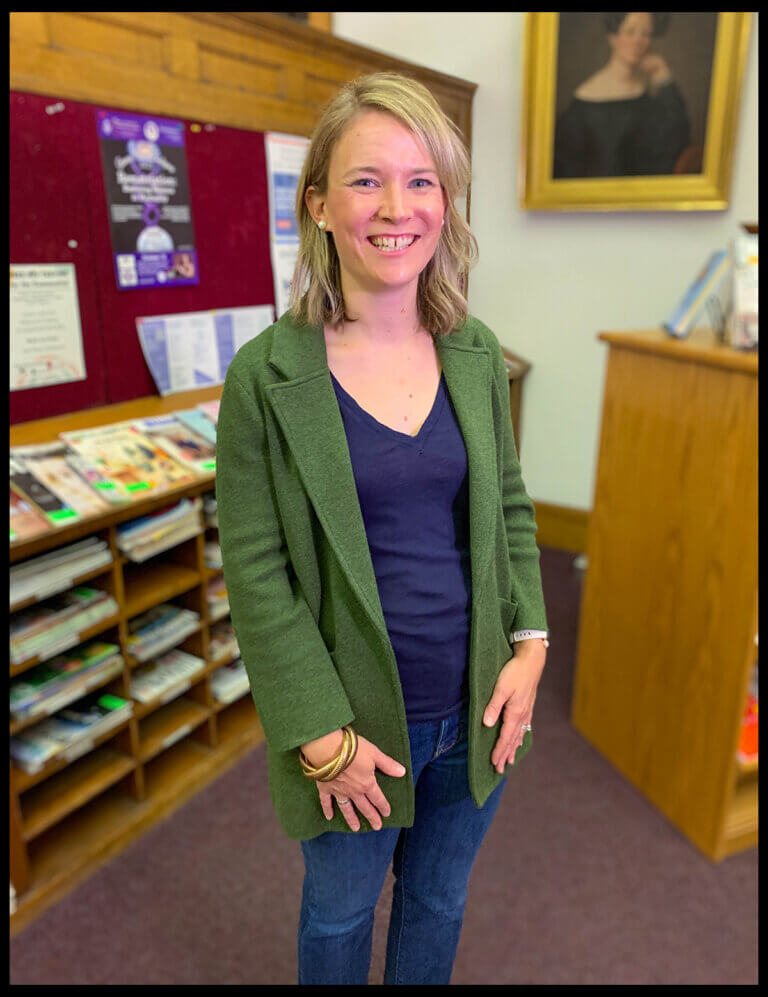 Meghann Sandak
Secretary
---
Meghann joined the library board in April 2021.
Meghann earned undergraduate and graduate degrees from the University of Notre Dame. After serving as a middle school teacher through Notre Dame's Alliance for Catholic Education program, she continued teaching in the inner-city of Chicago before transitioning to the nonprofit sector. She eventually became chief education officer for Chicago's Daniel Murphy Scholarship Fund. Meghann is now the chief development officer for the United Way of Central New York. She is a graduate of neighboring Westhill High School, and has lived in Skaneateles for five years. Meghann also regularly visits Manchester, Vt. and has provided pictures and information about their new library. The positive impact of that new library facility has been nothing short of transformative for this small community.
Fun facts: A former world champion Irish dancer and collegiate sailor, Meghann now spends her free time with her family enjoying the area's diverse hiking trails, biking paths, and lakes, as well as the local ski slopes. She and her elementary school aged kids visit the library several times a week.