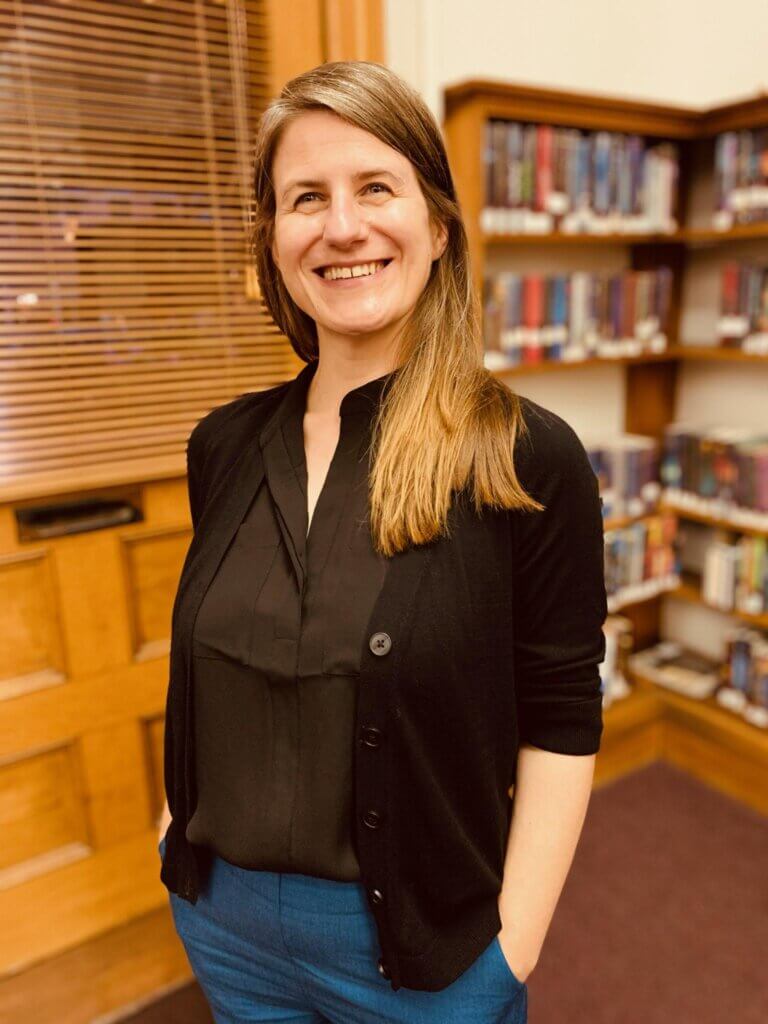 Nickie Marquis
Library Director
---
Nickie has worked in both public and academic libraries for more than 20 years, joining the Skaneateles Library as director in 2012. She manages the day-to-day operations of the library, guides long term planning for the organization and serves as the professional advisor to the board of trustees.
Use of library resources has exploded during Nickie's tenure, with checkouts up 24%, program attendance up 766% and cardholders up 79%. She's developed new collections, expanded online and downloadable services, upgraded technology and positioned the library as a resource for digital skills training. Her direct experience in a variety of community libraries in NY and PA – as well as her years as a Skaneateles resident – was integral to developing the building program that is the basis for the new library's design.
Nickie has held several executive committee positions on OCPL's Member Council and has served on the Skaneateles Area Chamber of Commerce board since 2017. She holds a BA in Psychology from Hood College and an MS in Library Science from Clarion University. She is the winner of the 2021 NY Library Association Mary Bobinski Innovative Library Director Award.
Originally from Mt. Wolf, PA, Nickie and her family moved from the Philadelphia area to Skaneateles in 2010. Her son attended Skaneateles schools for every grade except kindergarten, graduating in 2022. She and her husband are now adjusting to life as empty nesters at their home in the village.