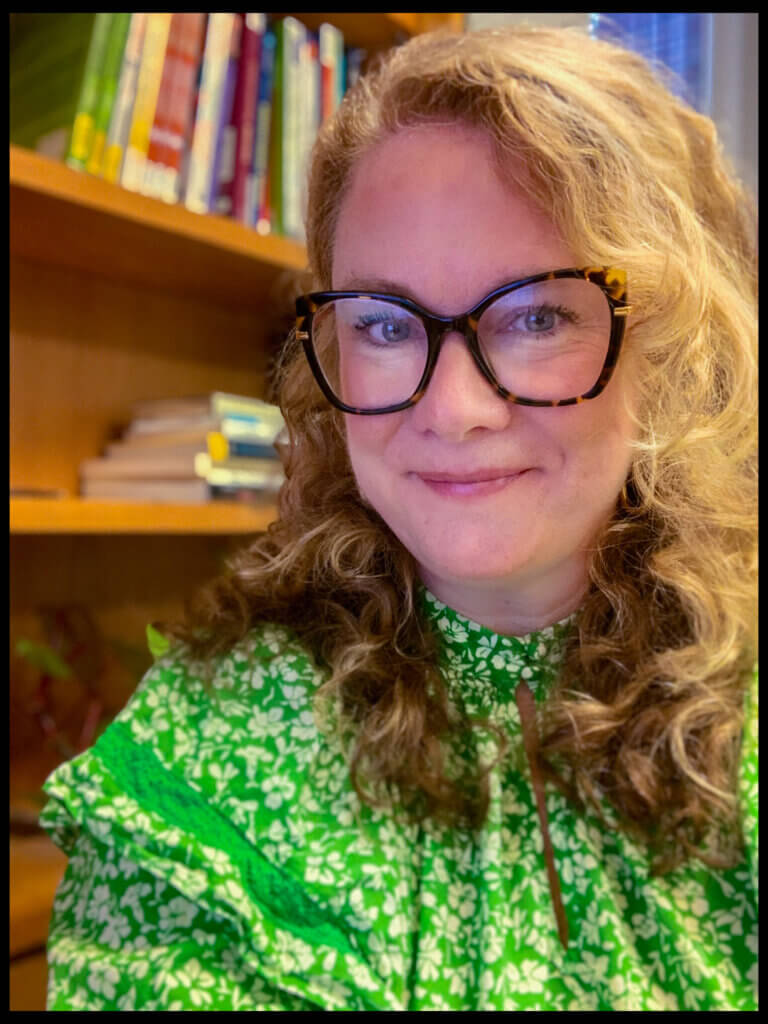 Erin McCormack
---
Erin joined the library board in 2022.
Erin is an Emmy Award–winning producer who has worked in film, television, and online media creation for almost 20 years in Los Angeles, San Francisco, and New York. She is a graduate of Rollins College, the S.I. Newhouse School of Communications at Syracuse University, and the UCLA Film Studies workshop. She is currently the assistant vice president and executive producer at the PBS affiliate WXXI Public Media in Rochester, where she is responsible for creative development, production, and distribution. She is also the project manager for the Move to Include Golisano Foundation grant initiative, which leverages public media platforms to promote disability awareness and inclusion. Erin grew up in Skaneateles and graduated from SCS. In addition to the library board, she is currently part of the Skaneateles Educational Foundation Board, where she leads the Alumni Committee. She assists with theater and film programs at the Skaneateles Middle School, Auburn Public Theater, and Tiffany's School of Dance and Performing Arts.
Fun facts: Erin has a daughter going into eighth grade whose favorite place in Skaneateles is the library and whose favorite event is the Library Book Sale!